ANAVIA is specialized in the development, production and marketing of vertical take-off and landing (VTOL) systems
between 50 and 150 kilograms. The unmanned performance helicopter HT-100 from ANAVIA sets the standard
for autonomous flying with a flight time of 240 minutes and payload of up to 60 kg.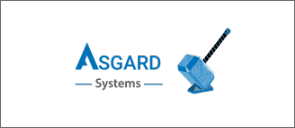 Asgard Systems in collaboration with Enviromanager developed the Asgard Cloud System.
Advanced AI engine on WEB system based on predictive meteorological & Atmospheric models for real-time and future-time weather prediction. Asgard Cloud your Total Environmental Awareness – Insights Dashboard Integrating multi-layer data into decision making and insights
Environmental Decision support system allow you to automate procedures and protocols with minimize errors, maximize uptime, cut operational cost and enlarge safety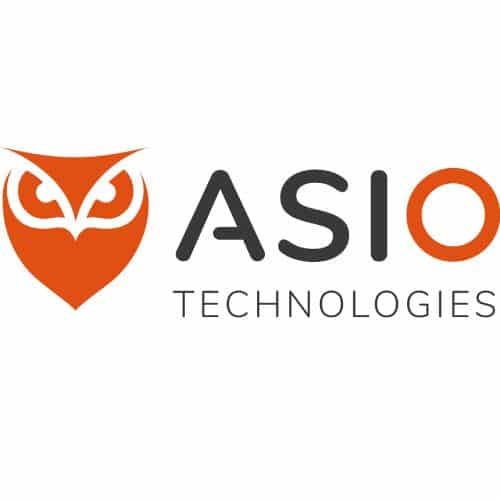 Asio Technologies is an innovator and market leader in the fields of tactical solutions for dismount soldier, navigation systems for small UAS's and various fire support systems. Asio possess a track record in manufacturing and supplying various field-proven innovative solutions that are deployed, according to Mil-Specs and ISO standards.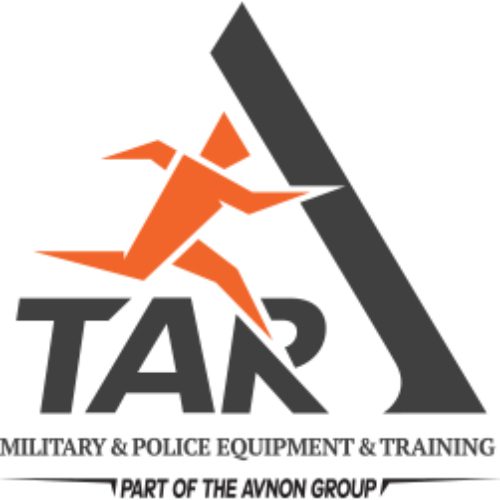 Founded in 1990, TAR Ideal Concepts delivers customised, integrated, comprehensive national scale solutions and technologies for governments, Homeland Security (HLS) agencies, Law Enforcement and Special Units in the public safety & security sectors.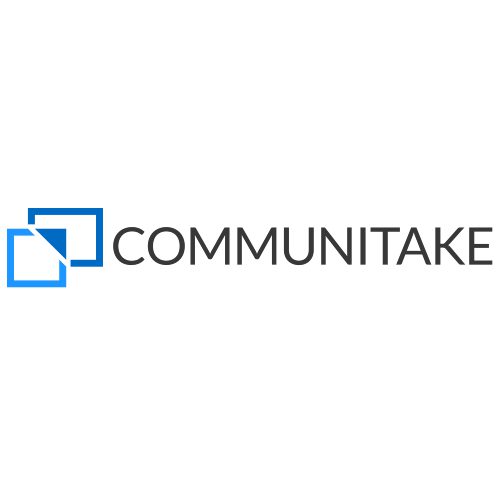 CommuniTake Technologies delivers the best-secured purpose-built mobile devices.
CommuniTake platform unites military-grade security in affordable mobile devices and dramatically improves connected devices' security levels.
CommuniTake provides trusted devices, security-rich operating systems, OS-fused controls, encrypted communications, threat intelligence, and private networks. These essentials are geared toward homeland security, connected healthcare, smart cities, and the utility industry.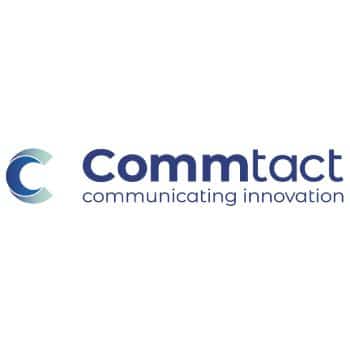 Commtact is a global leader in providing advanced wireless solutions for manned and unmanned platforms in defense and HLS markets.
Commtact has the knowhow, solutions and capabilities to provide independent, integrated, highly secured and stable standalone communication solutions that ensure homeland security and public safety and won't collapse due to data overload, for continuous communication and better end results for all parties involved.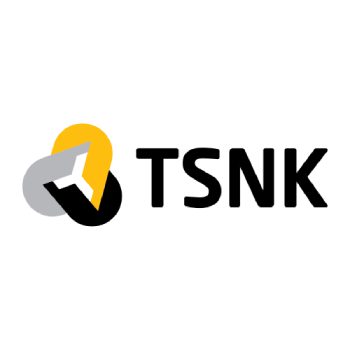 "Diagnostika-M" is the manufacturer with a well-known brand TSNK, which has been one of the leaders in Russia, Europe and the world market of anti-terrorist security systems for over 29 years.
"Radar-IQ" Area Protection Solution is a product of "Diagnostika-M" company.
Aimed to protect the territory of critical infrastructure facilities, special and secure facilities, as well as private property from ground and air threats.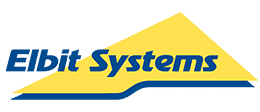 Elbit Systems is engaged in a range of defense, homeland security and commercial programs throughout the world. The Company operates in the areas of aerospace, land and naval systems, C4ISR, unmanned systems, electro-optics, space systems, EW, cyber and munitions, upgrading of existing platforms, a range of support services, including T&S.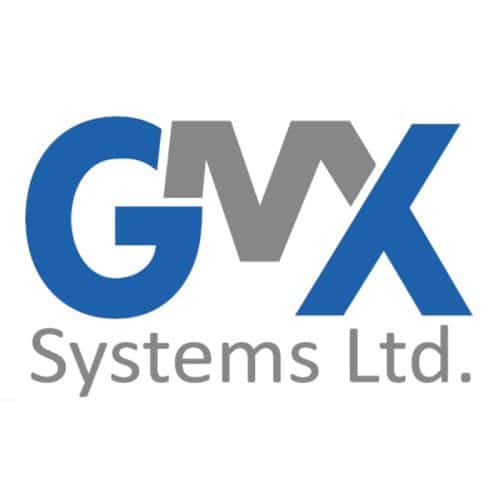 The Company's existing UAS and futuristic platforms, are a "new player in the market" that is becoming a dominant player in the e-mobility revolution, with an emphasis on manned UAS that "connects sky and earth" which is creating multi-dimensional transportation vesseles.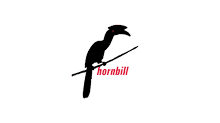 Hornbill Rugged Networks is a global key distributor of Rugged Tactical Computing Solutions and IT network devices for almost 3 decades. Our product range covers military grade, medical grade, industrial grade & Marine Grade computers platforms.
Proven experience working with many verticals such as: Military, Defense, Homeland Security, Law Enforcement, Automotive, Medical, Aviation, Utility, Telecom and Oil & Gas.
With offices in Europe, USA, Israel, India, Singapore, Malesia, Indonesia, United Arab Emirates and with additional dozens of partners around the world, Hornbill will provide you the complete tailor made tactical computers solutions for your project's needs.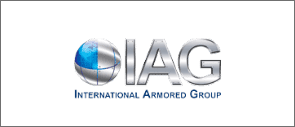 International Armored Group is a quality conscious armored vehicle manufacturer with over 20 years of experience specializing in the fields of design, engineering, prototyping and manufacturing of armored commercial and tactical vehicles, armored components, and ballistic glass and framing systems, with locations in the USA, Canada, UAE, Turkey, Bulgaria, UK, South Africa and Pakistan.
Throughout the past 12 years, MASADA ARMOUR has established itself as a key supplier of ballistic protection solutions. focuses on the development, design, production, and marketing of: EOD suits, Bomb disposal suits, Bullet-proof vests, shields, and helmets, PE plates, Vehicle, Ship, and Helicopter armor kits.
MASADA ARMOUR comply with the following standards: ISO-9001:2000, NIJ-STD-0101.04, NIJ-STD-0101.06/0106.01/0108.01/0115.00, VPAM, STANAG-4569/2920, MIL-SPEC-662F
Your Safety is Our Mission
Phase One provides imaging systems for Geo-Intelligence, Surveillance and Reconnaissance (ISR). Phase One manufactures in Israel the world's highest quality and geometric accuracy cameras.
Phase One cameras resolution range from 100 Megapixels to 880 Megapixels, with unique sensor and lenses technology for wide-area mapping and data collection.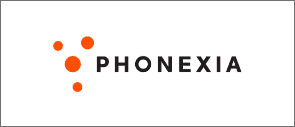 Phonexia offers a comprehensive portfolio of innovative speech recognition and voice biometrics technologies. Phonexia's AI-powered solutions let you build voice bots, verify a speaker's identity based on voice biometrics, transcribe speech to text, and search for speakers and context in large amounts of audio. Since 2006, Phonexia has delivered its speech technologies to more than 60 countries.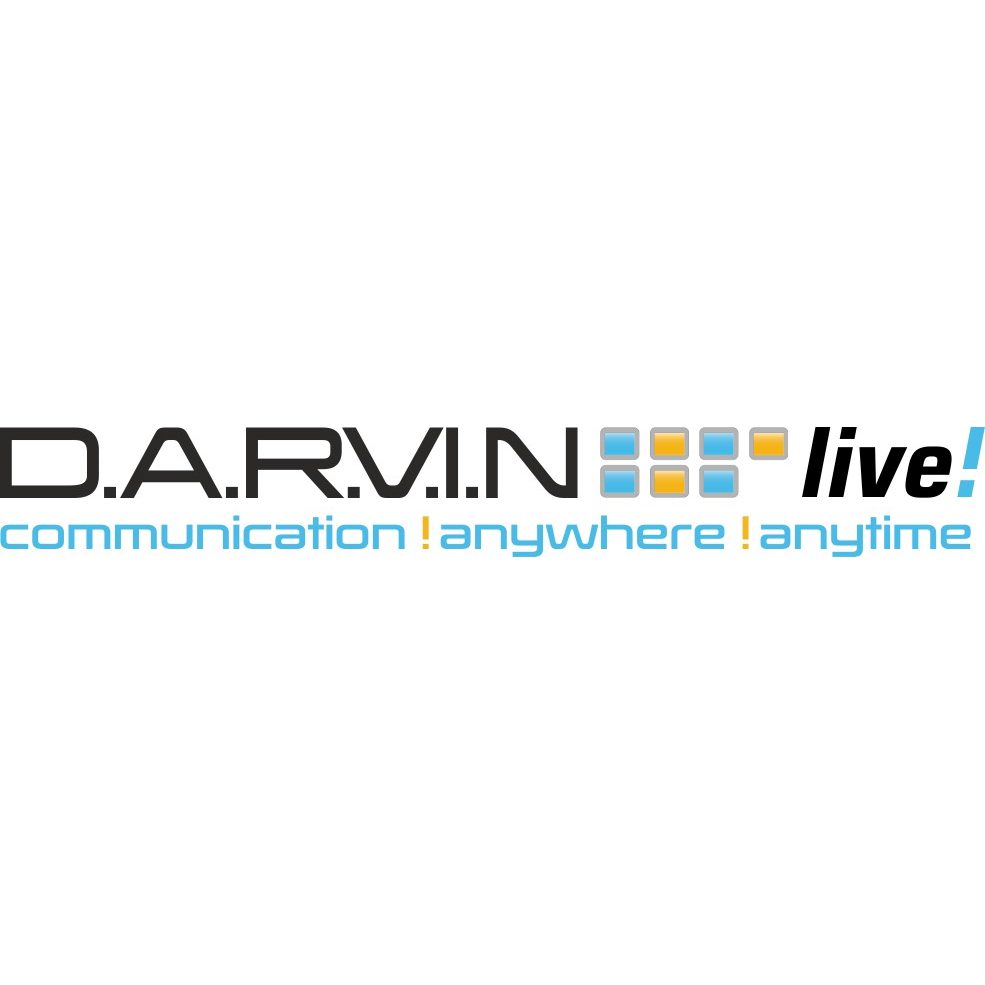 Darvin live is a customer dedicated company specialized in real time communication and collaborations technologies , dedicated to army, industry and drones management.
Our core technology enable a commander at any distance from real action, to have in peer to peer live streaming audio/ video/ data – encrypted informations shared by a soldier, an operative man, or an unmanned drone, giving the opportunity to take fast and good decision, actions, security aletrs etc.
The system works well at any bandwidth, even 65 kbites per second, always granting high quality of transmission and reliability of the communication.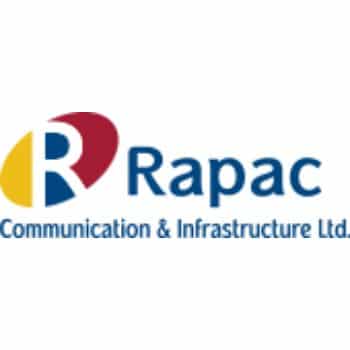 Rapac Communication & Infrastructure Ltd.
Established in 1964, traded on the TASE since 1978, Rapac is a holding company active in 4 areas: Energy Power Production, Electricity Infrastructure, Trade and Representation of leading brands in the Defense and commercial sectors among them are:
The Will Burt Company – Established in 1918, the Will-Burt Company is the world's premier manufacturer of mobile telescoping mast and tower solutions.
Ultra Electronics USSI is an industry leader in the design, development, and production of advanced electronics, acoustics, and integrated sensor systems.
PowerFilm specializes in the design, engineering, manufacturing and assembly of custom solar solutions.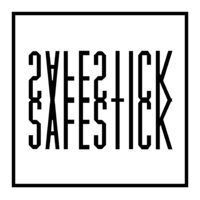 Safestuffs Group is a start up company established in 2020 with new technologies applied in unexpected way. The main products are Safestick and Safestick Tonfa with amazing features and functions. Its great equipment with high durability intended for safety sector serving as signaling device, flashlight, search light, strobo light, UV lamp and weapon for defence or fight.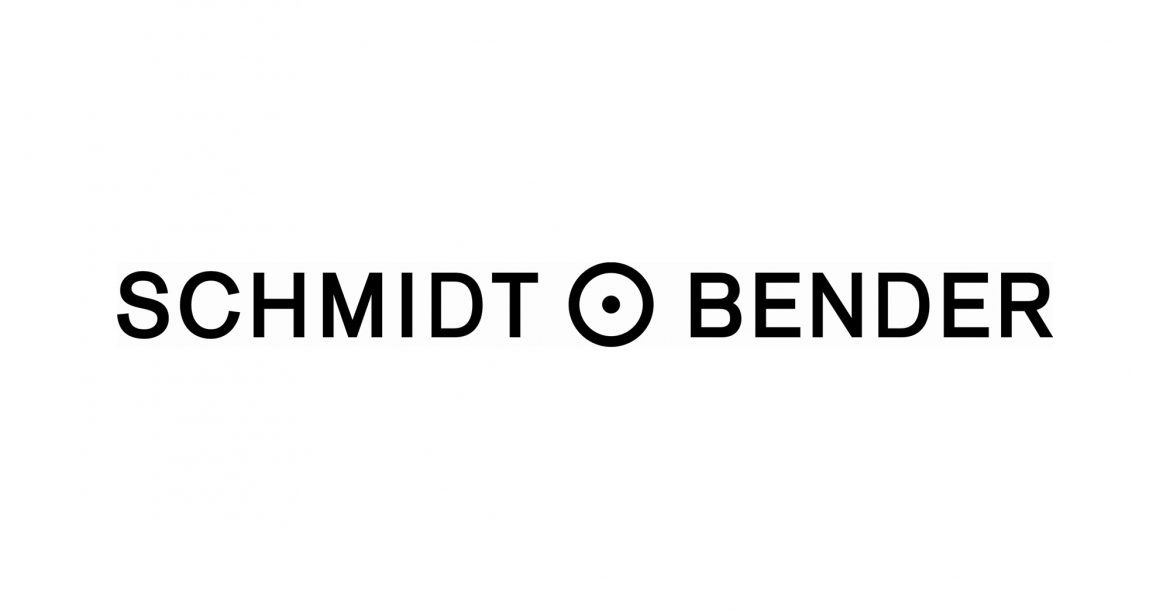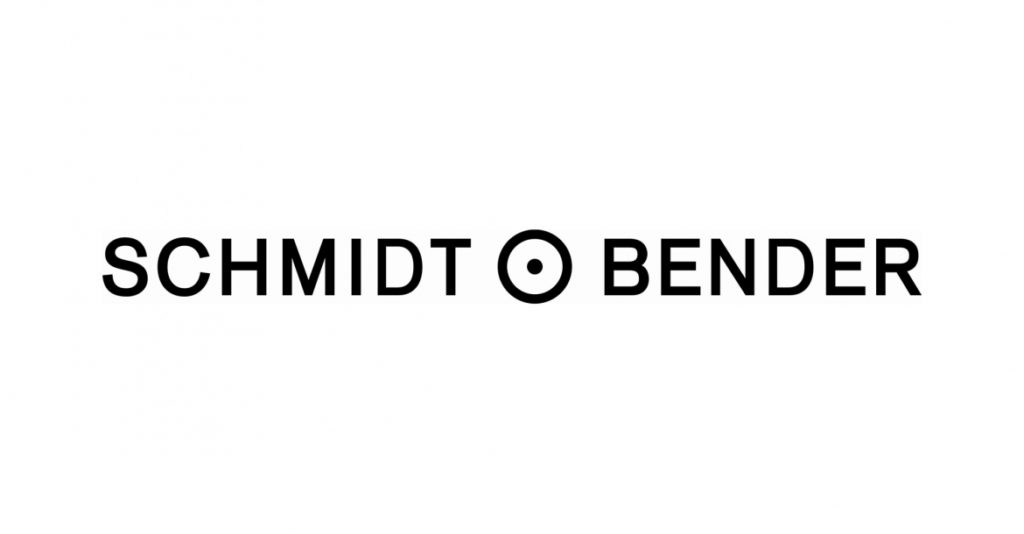 Schmidt & Bender GmbH & Co. KG is a German riflescope and opto-electronic system manufacturer. The family-run company with more than 90 employees develops and produces products of the highest quality and reliability with an optimum benefit for the costumer in all fields of application Hunting, Sport, Police and Military.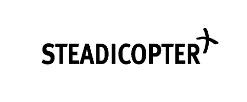 Founded in 2005, Steadicopter Ltd is a revolutionary player in the Rotary Unmanned Aerial Systems (RUAS) industry, specializing in the design, development, and production of rotary tactical UAS, and delivers exceptional, unprecedented, proven solutions for military, HLS, and civilian applications.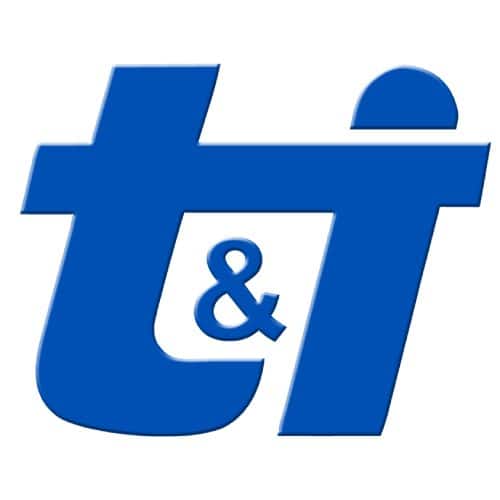 T&I Marketing was established in 1987.
T&I – sole distributor in Israel, of LEATHERMAN tool, LEDLENSER flashlights , Bushnell & Tasco binoculars and also Casio Gshock watches, all are mostly appreciated by security experts.
All T&I activities are being conducted in dignity, professionally and fully transparent.
we maintain a strong, large and professional, customer service and support department.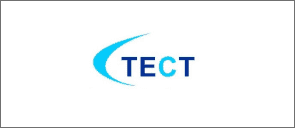 TECT (Tamir Dahari)-ICON POWER SOLUTIONS, strong winning co-operation for:1.Military Electrical systems and Backup UPS production 2. Military Harnesses production 3. Strong Engineering and High-quality production 4. Biuld to Print or Biuld to Spec' projects. 5. Military DC to DC / Power Supply Modules . 6. EMI solutions 7. Military standards MIL-STD-810/461, IPC620 8. IAI and Elbit official suppliers.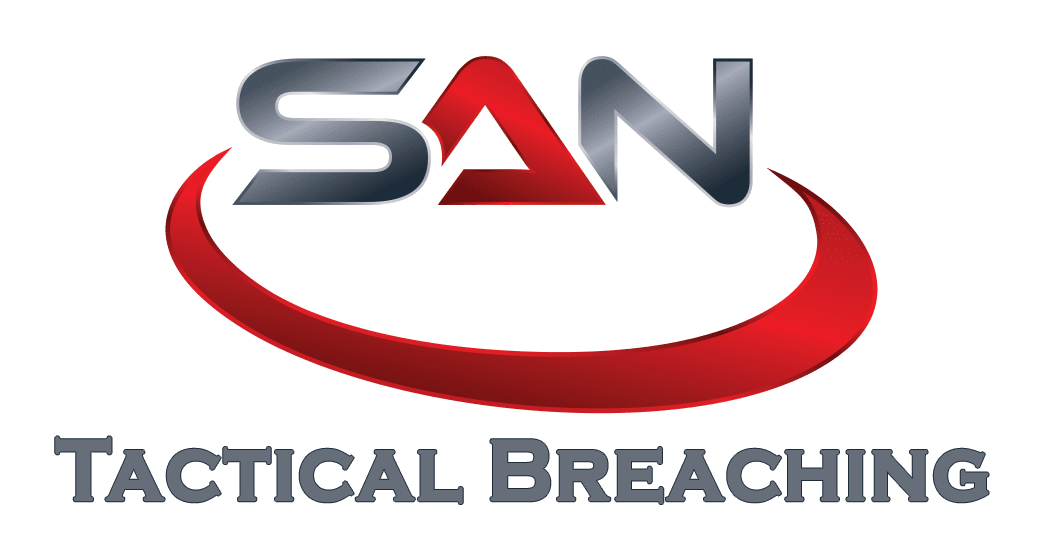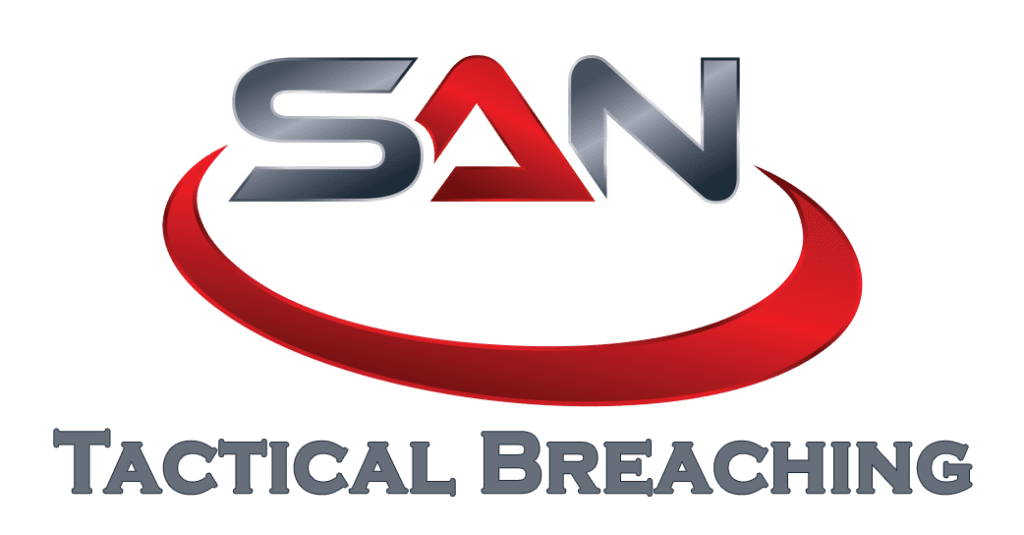 SAN Ltd is a world leader of tactical breaching solutions which incorporates innovative technologies based on light materials, allowing one operator to carry and operate a powerful set of tools that can break into any structure at top speed.
As SAN solution was created FOR Breachers BY Breachers, they offer a big upgrade in breaching capabilities to tactical operators in Multi-functionally, Weight, Design, and Speed.


Prisma Photonics helps keep the most critical large-scale perimeters and borders safe & secure with a quantum leap in monitoring. Our customers take responsibility for their assets with real-time actionable insights. Featuring an innovative pay-as-you-grow model, we join Hyper-Scan Fiber-Sensing™ technology with machine learning responding to safety and operational scenarios.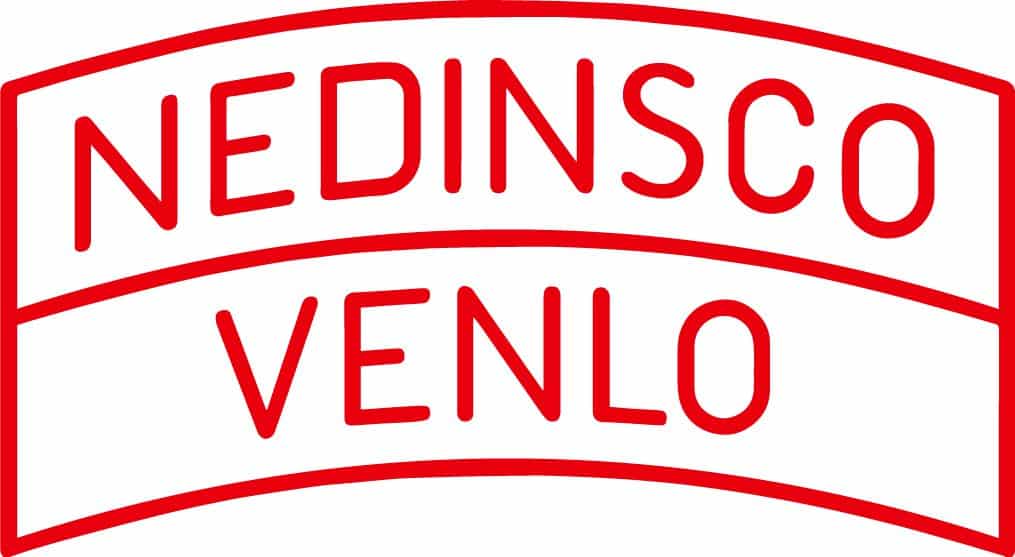 As a world leader in high precision optronics, Nedinsco specializes in the development and manufacturing opto-mechatronical systems.
By making state-of-the-art products, we provide visibility to our customers even
under the most difficult conditions.
Strong in-house R&D combined with world-class production, assembly and cleanroom facilities ensure optimal quality.

High Sec Labs is a Cyber Security Company targeting Defense and National Security Infrastructure. High Sec Labs (HSL) products are designed to withstand attacks by hostile governments with unlimited resources and time that are targeting national assets. Using logic and SW solutions will always be open to cyber-attacks. HSL is primarily a HW development company which leverage physics to create cyber security solutions when logic and SW cannot be trusted.
GlobeKeeper is a platform for controlling and managing field operations.
Improves officers' productivity & response time by 60%.
GlobeKeeper provides situational awareness by enabling users to transmit live video/audio streaming, share files, text messages and pictures –
all in real-time and in a secure environment.

A Defense, Homeland Security and Technology Powerhouse
For over a decade, CTI has been empowering defense, homeland security, law enforcement, first responders, smart city and manufacturing organizations across the globe with cutting-edge solutions that push the limits of hardware, software, and artificial intelligence. Our products and R&D services have played mission-critical roles in some of the most prominent security and defense projects in the world.
Our in-house software and hardware experts, mechanical and electrical engineers, product developers work hand-in-hand with leading defense, homeland security and law enforcement organizations. From design, through prototyping, proof of concept, production, and deployment – we offer end-to-end service and a one-stop-shop for defense, homeland security and video analytics solutions.
Leveraging tens of combined years of hands-on experience, CTI offers truly visionary and customer-tailored solutions. For both new and existing platforms, we adapt and apply our technologies, integrations, market knowledge and operationally-proven systems to each customer's individual requirements.
To maximize cost-benefit, we excel at upgrading existing platforms with advanced technologies – empowering our customers to improve technological and operational capabilities within limited budgets.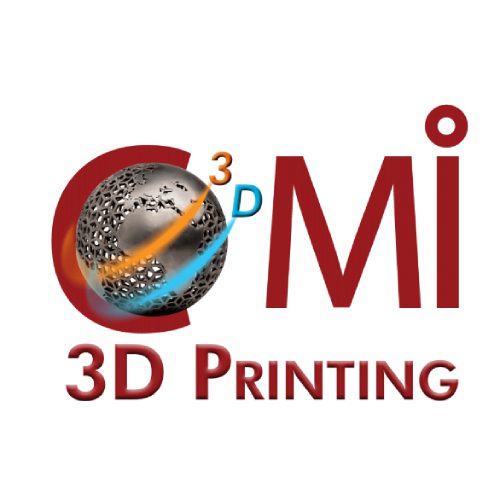 CMI is specialising in metal & polymers 3D printing, from micro to macro dimentions. We supply spare parts & aerospace fasteners.
CMI represents Vibrant's NDT PCRT technology in Israel.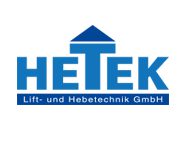 We put your mobile world on a secure footing.
Under this slogan, HETEK has been developing and manufacturing tailor-made lifting technology for decades.
Whether in the deserts, jungles, in ice and snow or in urban areas – our lifting systems do their job precisely and reliably on all continents.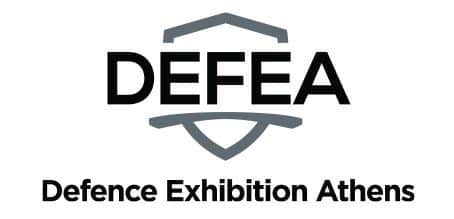 DEFEA is a high-profile international defence exhibition where International companies present land, naval, aerospace, national and cyber security defence systems. DEFEA will take place 9th to 11th May 2023  in Athens, Greece. It is organised under the auspices of the Hellenic Ministry of National Defence, with the cooperation of the Hellenic Manufacturers Association of Defence Material and is organised by ROTA Exhibitions Greece.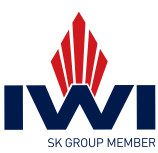 Israel Weapon Industries is a leading global manufacturer of innovative small arm systems for over 85 years.  IWI designs and develops technologically advanced systems for military, homeland security and commercial agencies   worldwide. IWI product ranges are deployed in close collaboration with the Israel Defense Forces (IDF), seeking technological innovation, manufacturing excellence and outstanding performance


Hyper-Tech Systems is a professional hub for a broad selection of cutting- edge technologies and solutions. Our products and services are used in diversified applications including 3D Surveillance system, Military & Defense, Aviation & Aerospace, Public Security and Safety, Threats detection & Identification, Telecommunication, M2M/IoT including Smart City, Unmanned Vehicles and more.
Our reputable partners like as Trimble, Velodyne Lidar, uAvionix, Tacticaware, Echodyne, Seoul Robotics, Astrophysics, Rapiscan, Teltonika, IDSS, RaySecur etc. are global technology leaders.

GAHAT SYSTEMS specializing in advanced solutions for the defense and industry fields offers unique robotic and autonomous mobility systems with a futuristic ground-breaking innovative technology, suitable for various and complex applications in the defense, industry and other sectors.
The robotic and autonomous systems are equipped with advanced command and control systems in accordance to the specific application required.
The unique mobility systems excel in their extraordinary terrain capabilities, high performance, game-changing navigability through land and water, and heavy load carrying capability. The systems are capable of climbing, crawling, crossing and passing through water obstacles without need in special preparations, and reach any site that other systems find difficult to access.


Oosto is a world-leading visual AI developer that creates trusted, seamless experiences in physical spaces. Proven to operate with the highest accuracy in real-time and real-world scenarios, Oosto harnesses its cutting-edge research and powerful technology platform to make the world a safer, more intuitive, and more connected place.

The NIXUS  brand is known for innovations in the field of  high-pressure tents, frame tents and expandable containers for the purpose of the armed forces, rescue services and fire fighters. Pneumatic tents and the continer shelters are successfully used as command posts, accommodation and  field hospital and service post, but also for decontamination and collective  protection.
All NIXUS products are engineered and produced in Slovakia, EU in accordance with AQAP 2110, ISO 9001 and ISO 14001 standards.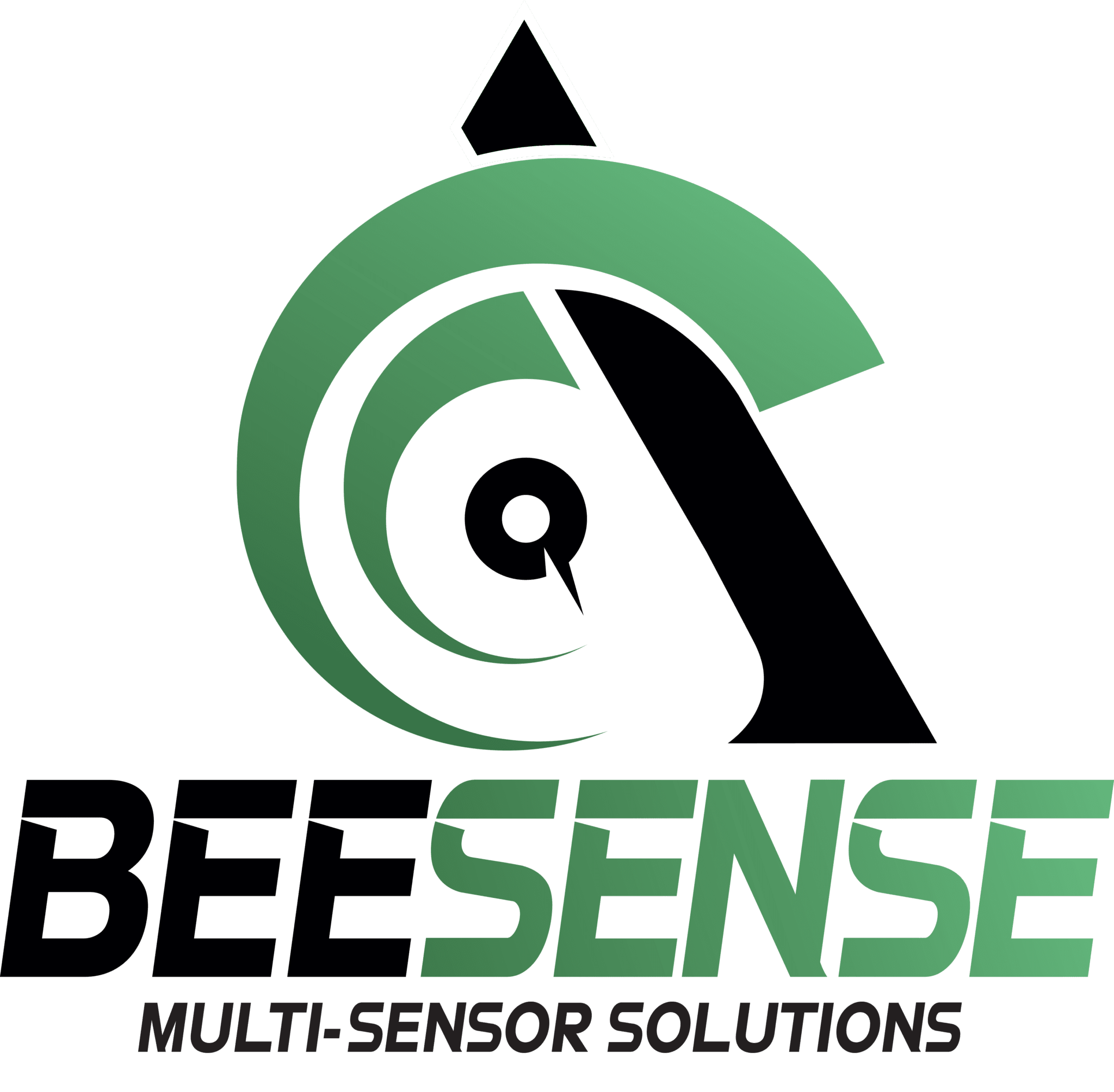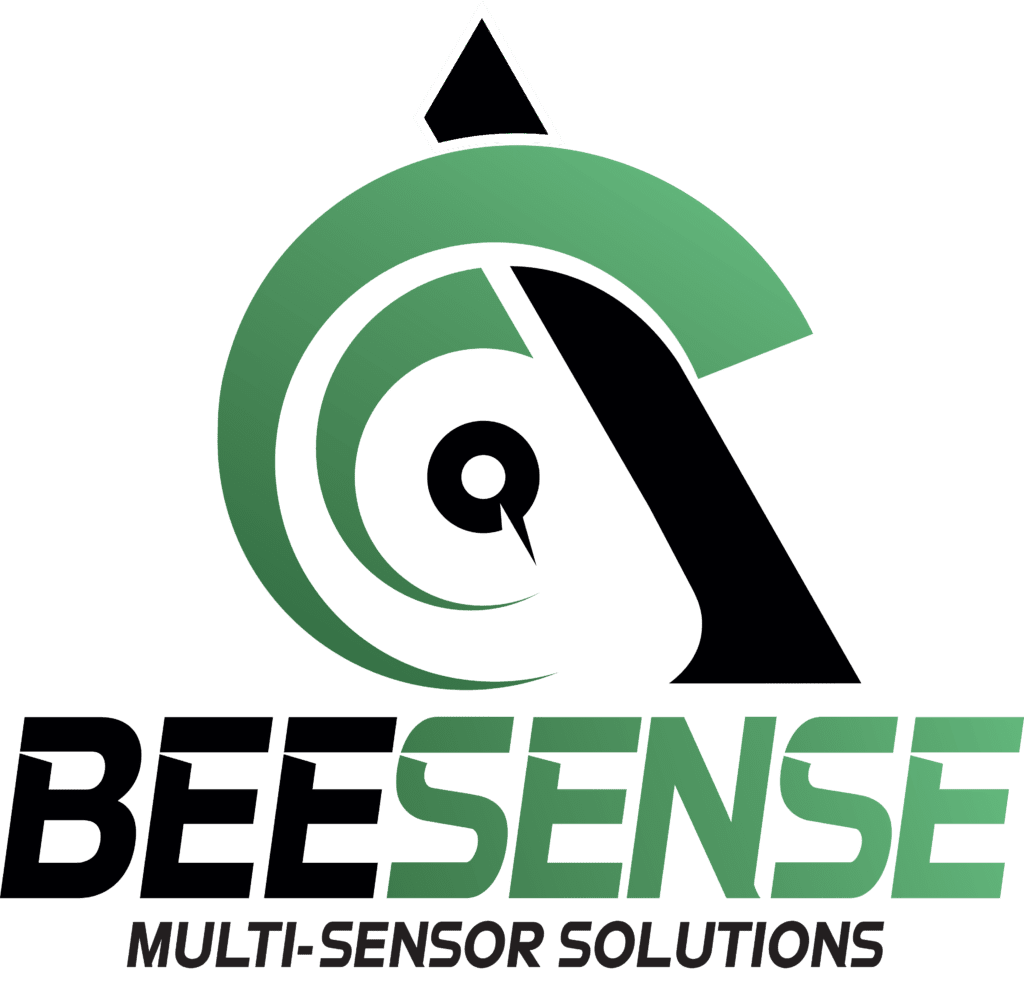 Founded in 1996, BEESENSE, specialises in designing, developing, and manufacturing advanced multi-spectral integrated systems, delivering a unique turnkey solution for intelligence, surveillance, and reconnaissance in the homeland security and defence sectors.
BEESENSE provides its 360 omni-directional, full-coverage solution by combining information collected from an arrangement of interconnected, multi-spectral, data gathering devices. The unified systems provide multiple perspectives, allowing the user to have access to all mission-critical information for the relevant area of interest.
BEESENSE illuminates different sectors with combined technologies, providing actionable intelligence, suiting various types of applications.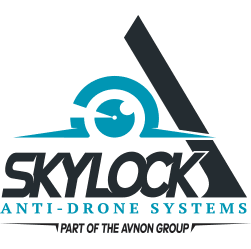 SKYLOCK, is a leading authority in designing and producing modular, customised C-UAS technologies for the detection, verification, and neutralisation of unauthorised drones.
A client-oriented company, SKYLOCK continues to expand its in-house technologies and capabilities through continuous R&D, setting industry standards for C-UAS technologies and solutions.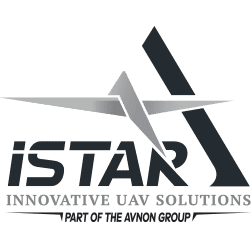 iSTAR, delivers comprehensive UAV platforms and integrates advanced systems and payloads to provide our customers with customized UAS solutions. Manufactured from advanced composite materials, iSTAR delivers one of most advanced, high endurance VTOL unmanned aircraft in the world.
These aircraft can be utilized for surveillance, reconnaissance, and intelligence gathering applications. Our fleet offers increased mission success, covering larger areas of interest from different altitudes in a single flight. Harnessing the capability of a wide range of advanced payloads, our UAS platforms provide live data gathering and information processing to support mission-critical decision making.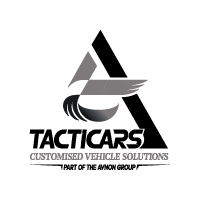 TACTICARS has a proven track record designing and supplying customized special purpose vehicles, SUVs, Vans, Pickups, Trucks, Trailers, and Containers for Defence, HLS and Special Units worldwide.
Client-orientated, our goal is to deliver you the optimal vehicle solution. With no ties to a production line our design engineers plan, design and build vehicle solutions which are customized to meet your precise operational and tactical requirements.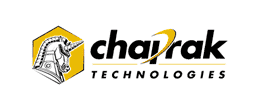 Chaprak Technologies is a leading manufacturer for the defense sector. 
Chaprak specializes in manufacturing full-turn-key build-to-print projects with expertise in manufacturing precise mechanical parts and assembly of systems.
Chaprak is AS9100-D ISO 9001:2015 and its services include precision castings, CNC machining, 3D printing, injection molding, assemblies and engineering design for manufacturing.


GRANPECT COMPANY LIMITED is a high-tech company originating from Tsinghua University in China. GRANPECT bends to the industrialization of X-ray radiation imaging technology and specializes in research and development of various X-ray radiation imaging products and NDT inspection systems, including industrial CT system, real-time imaging system, micro-nano focus X-ray CT equipment and electron linear accelerator.


For over 50 years, Horizon has been delivering QUALITY CRITICAL POWER solutions for EXTREME ENVIROMENT:
Unique performances & innovation
Products & Technology that can be quickly & easily configured & modified
Exceptional quality, delivery & cost
Focusing on AC-DC & DC-DC up to 10kW, land / Naval and airborne
4MODEL- Manufacturing has never been easier, faster, and high-quality!
4MODEL is the leading company in Israel to produce models and small series that include a variety of the largest and most diverse manufacturing methods in the world.
Our company is an exclusive representative of a group
DONGGUAN BOKER3D TECHNOLOGY.
The production process is conducted between the engineering team in Israel and the engineering team on the production floor in China.
You will receive an escort and supervision of the entire production process from order to delivery to the business.
Our production capabilities:
5 Axis and 4 Axis CNC machining center
Professional 3D printing workshop
Laser cutting, sheet metal, bending equipment
Professional metal mold manufacturing workshop
Complete post-processing supplier, anodizing, powder coating, paint, etc.
VMS/CMM quality control system
Certification:
ISO9001:2015/GBT19001:2016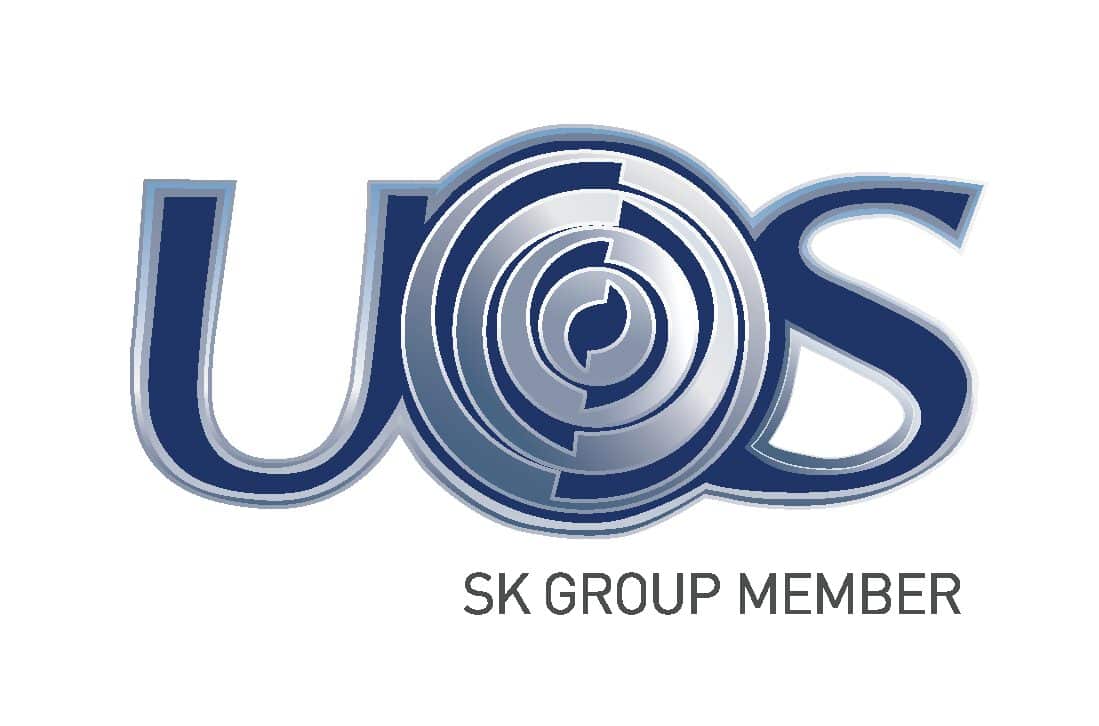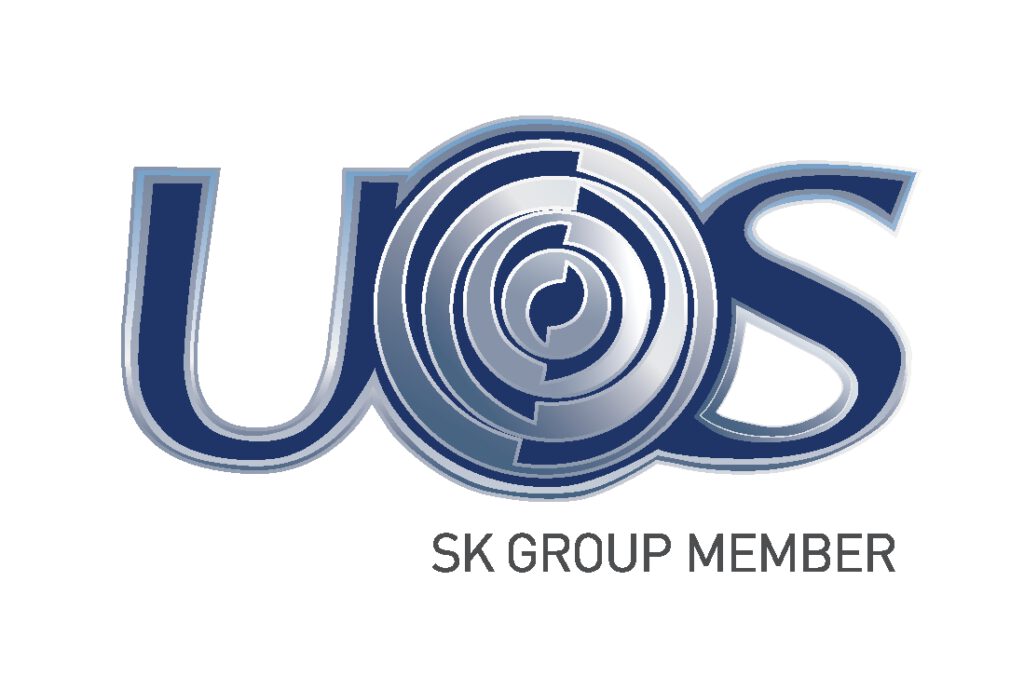 Uni-Scope Optical Systems, Ltd. (U.O.S.) produces glass and acrylic periscopes, light handheld periscopes, laminated armored glass, vision blocks, riflescopes, binoculars, long range observation systems, torch lights, tripods and optical components which are especially designed and manufactured for military & law enforcement international markets. UOS provides cost-effective viewing solutions for Main Battle Tanks, APC's and AFV's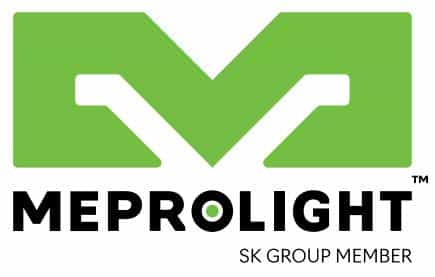 Meprolight is a global force in electro-optics for infantry, military and law enforcement agencies and civilian sectors. Meprolight manufactures electro-optical and optical sights and devices, night vision devices, thermal sights, laser rangefinders, hand-held rangefinders, fire control systems and other tritium illuminated products.  Meprolight is the vendor of choice among established defense and law enforcement agencies and weapon manufacturers due to its combat proven products and commitment to international standards.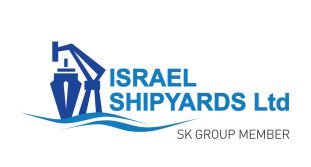 has developed, designed & built advanced, customized, combat-proven vessels for global navies, coast guards & law enforcement agencies for 60+ years. Among its offerings are the Shaldag fast patrol craft for counterterrorism & illegal activities at sea, Missile Corvettes and various 45-80m OPVs. Israel Shipyards is also offering Transfer of Technology options as well as serving its customers as one-stop-shop for all their Naval and armament systems requirements.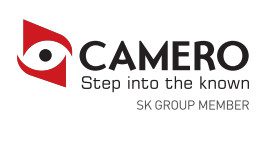 founded in 2004, is a world leading pioneer in Through-Wall Imaging Systems that provide real time situational awareness of objects concealed behind walls. Camero's Xaver™ line of imaging systems have been chosen by top military and law enforcement agencies and deployed worldwide in elite customer locations, for unique military and Homeland Security (HLS) applications.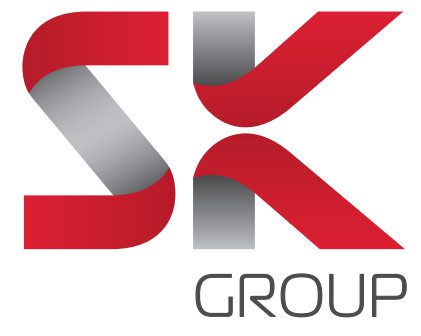 The SK Group is a privately held technology and innovation holding company specializing in global frontline defense, and para-military solutions, marine infrastructures and property development. With a history of research, development and manufacturing spanning over 85 years, SK Group provides small arm systems, electro-optic and laser solutions, imaging systems, naval solutions and more.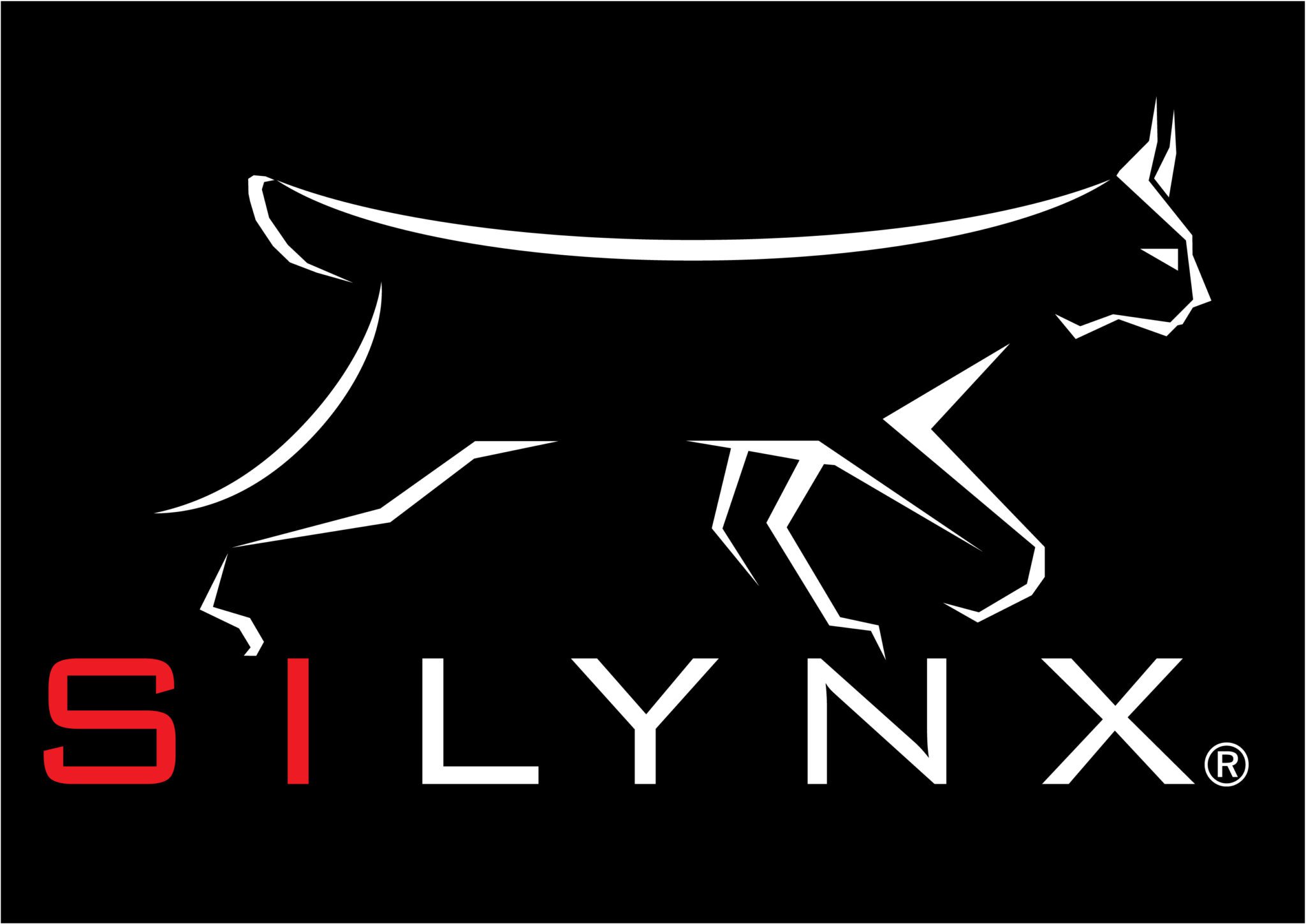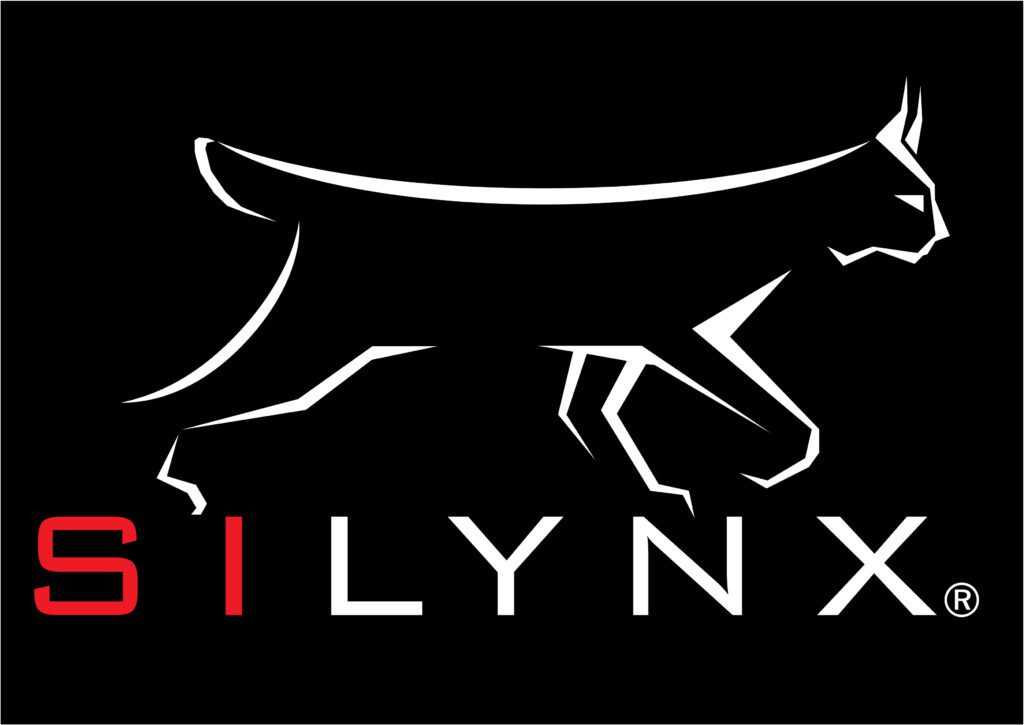 Silynx Communications Inc is the world leader producer of tactical, in-ear radio headset system combined with active, sound protection and enhanced hearing technology.
Silynx products are sold in more than 40 countries, to clients ranging from large military forces to some of the world's elite special forces like the Navy Seals team 6, FBI, UK SAS, France GIGN, Israeli SF and many more.


Phonak Communications is a technology and market leader in the development, design and production of ultra-miniaturized wireless technologies and systems for covert communications.
Advanced digital signal-processing technologies, combined with practical innovations in covert communications, allow for unique, ultra-modern solutions characterized by market-leading sound quality, optimal wearing comfort and high-quality design.
The Arizona Commerce Authority (ACA) is the state's leading economic development organization with a streamlined mission to grow and strengthen Arizona's economy. The ACA uses a three-pronged approach to advance the overall economy: recruit, grow, create – recruit out-of-state companies to expand their operations in Arizona; work with existing companies to grow their business in Arizona and beyond; and partner with entrepreneurs and companies large and small to create new jobs and businesses in targeted industries.
Quarter Circle 10 is a specialty weapons manufacturer and industry resource for Pistol Caliber Carbine products. All Quarter Circle 10 products are "Made for – Not Modified," to accommodate pistol caliber ammunition, the familiarity of the AR15 platform plus top rate performance. This design provides Quarter Circle 10 weapons broad adaptability and modification through 'off-the-shelf,' components.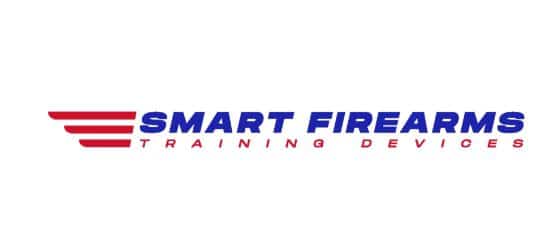 Smart Firearms improves firearms safety through the use of the world's most advanced training firearms. Patented sensor suite alerts instructors to any inadvertent incursions into the trigger guard while other features unique to Smart Firearms significantly improve both the safety and performance of shooters trained using the various Smart Firearms training platforms.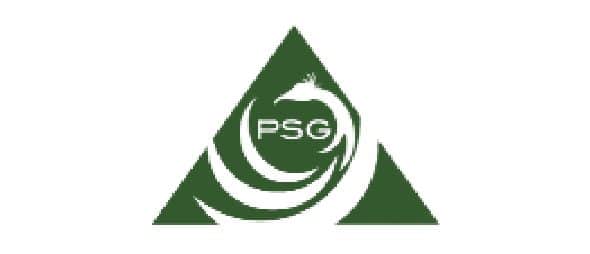 Prime Solutions Group, Inc (PSG) provides engineering services and software data processing products for remote sensing systems. Our expert RF (SAR, Infrared, Electro-Optical) systems engineers and data scientists translate physics-based and nonlinear (Artificial Intelligence/Machine Learning) methods using advanced modeling and simulation tools. Our Products deployed in the U.S. Intelligence Community

POF-USA has positioned itself through superior engineering and design in making the AR platform the absolute best it can be. Each rifle is built with technology that is 100% unique to POF-USA rifles. These are enhancements that no other manufacturer can claim, as most of them prefer their comfort zone of fitting standard parts together instead of delivering reliable innovation to those that need it most – our Patriots.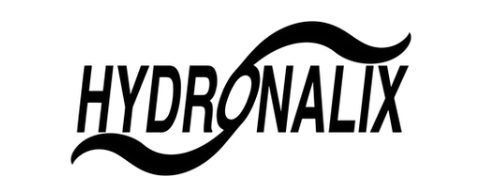 Hydronalix is a small high technology company specializing in extreme performance, small unmanned vehicles, both for water and air . Our company prides itself in its full complement of capabilities including: advanced research and development; design and prototyping; test and evaluation; production; customer training and service; and sales and marketing. The company will have produced and shipped 1300 systems by the end of 2021. A major portion of the company's revenues is from overseas export sales.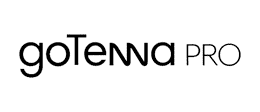 goTenna Pro X is the world's smallest, lightest, and most cost-effective tactical mesh networking radio. Without access to cell, wifi, or satellite, teams can pair goTenna's ProX with your smartphone and maintain situational awareness and critical communications in complex operating environments where no service is not an option.
CP Technologies designs and manufactures standard and custom high-performance computing platforms, data links, and LCD displays for military, industrial, and commercial markets. With over 20 years of experience in building high-performance rugged computing systems and devices, CP Technologies' Combat Proven designs have been used all over the world.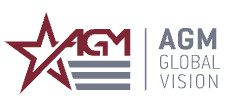 AGM Global Vision is an international original equipment manufacturer (OEM) of night vision, thermal imaging, laser emitting, and electro-optical devices with its headquarters located in Arizona, USA. AGM Global Vision is focused on dismounted soldier and law enforcement applications where night-time or low light mission functionality is critical utilizing multifunctional imaging and targeting techniques. AGM Global Vision offers an extraordinary price-to-performance ratio in terms of technology, performance, and durability and offers a wide range of after sales logistics support and training programs related to its products.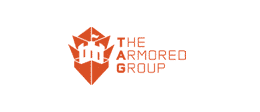 The Armored Group (TAG) specializes in engineering, designing and building world-class armored vehicles in the following categories: military, law enforcement, personal protection, cash-in-transit, and specialty vehicles for clients around the world. Our clients range from foreign governments, Heads of State, embassies, military, police, United Nations, HAZMAT teams to private citizens.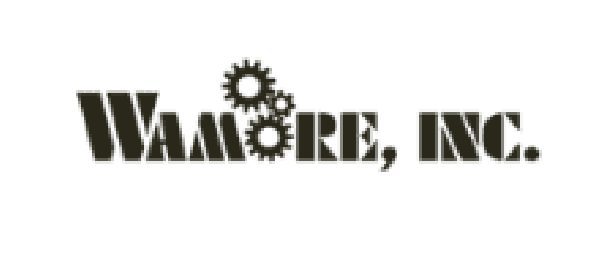 Wamore specializes in Aerial Delivery Systems and Services. Our technologies include Autonomous Precision Guided Parachute Systems (from 0-10,000 lb capability), Automated Cargo Restraint and Release Systems, and Ground Parachute Disconnect Systems. Wamore conducts more annual independent Airdrop Operations and Missions than many countries.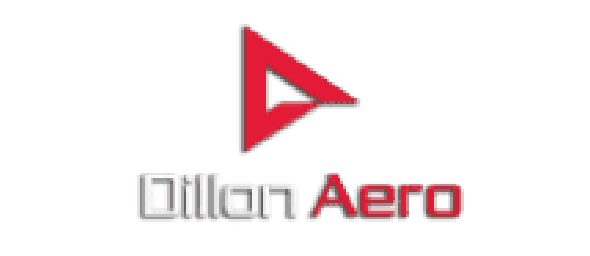 Dillon Aero is the manufacturer of the M134D, more commonly referred to as the 'Minigun'. The M134D is a six barrel electrically driven weapon that fires at 3,000 rounds per minute (50 rounds per second), and is one of the most reliable and accurate manually operated weapons in the world.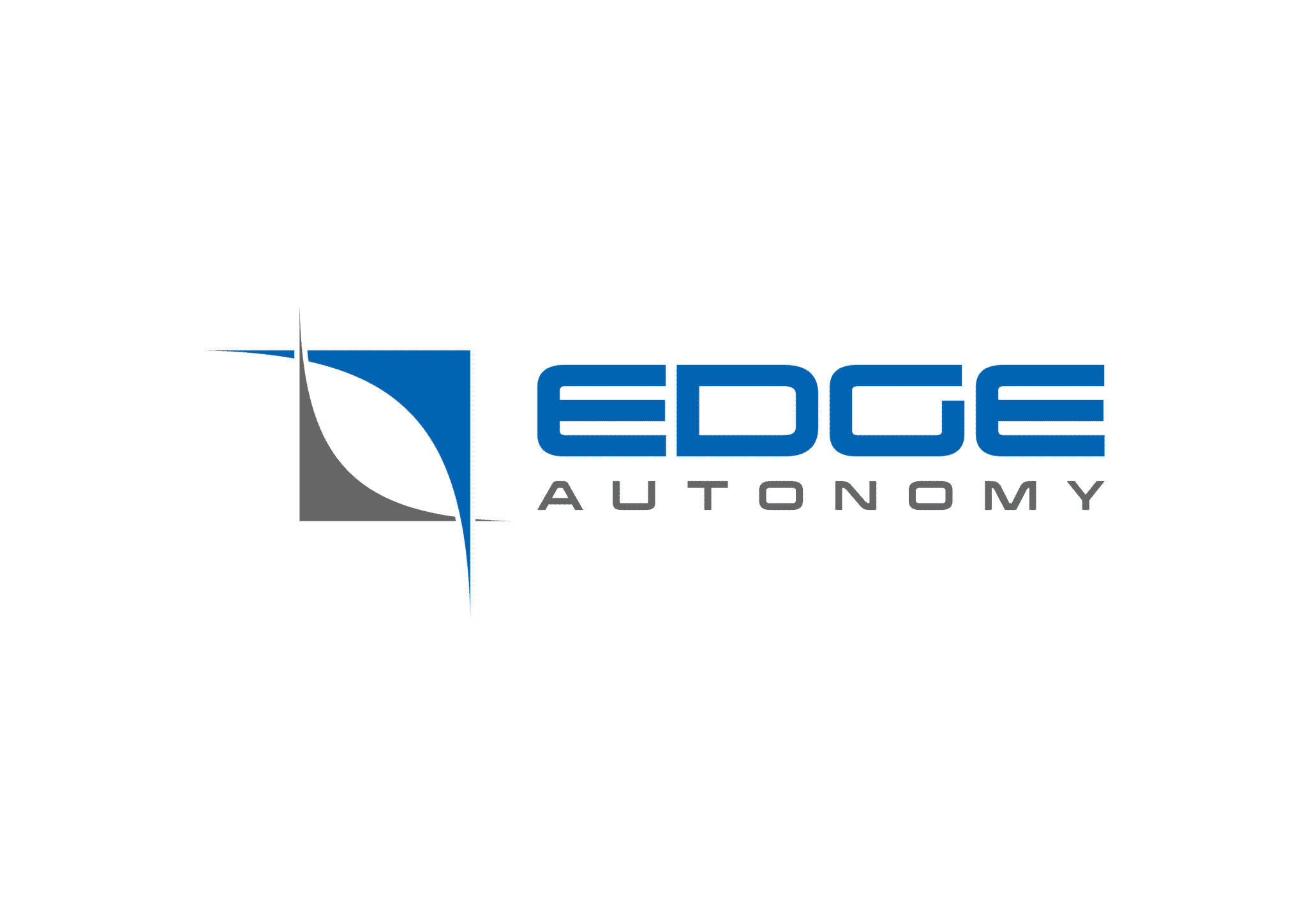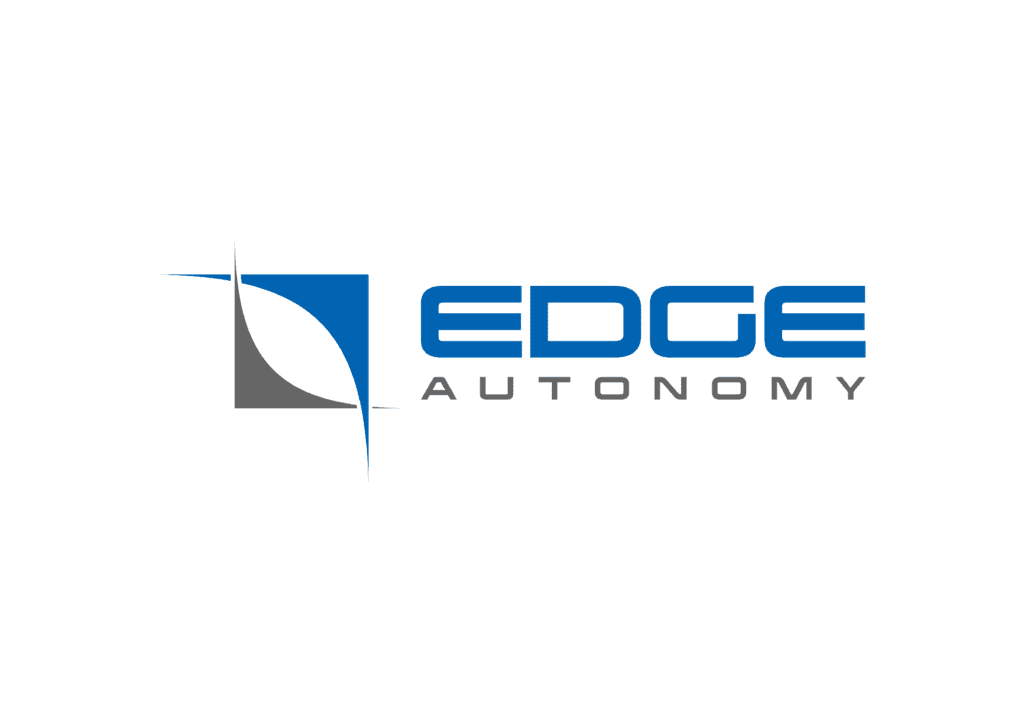 Headquartered in San Luis Obispo, California, Edge Autonomy is a leader in unmanned and autonomous technology and was established with the goal of developing the most advanced platforms and sensors in the unmanned market. The company's unmanned technologies are used in nearly 60 countries by government, commercial and academic customers. Edge Autonomy benefits from its vertically integrated operations and global footprint, including over 150,000 square feet of manufacturing facilities on two continents, with key support offices located in Bend, Oregon, and Herndon, Virginia.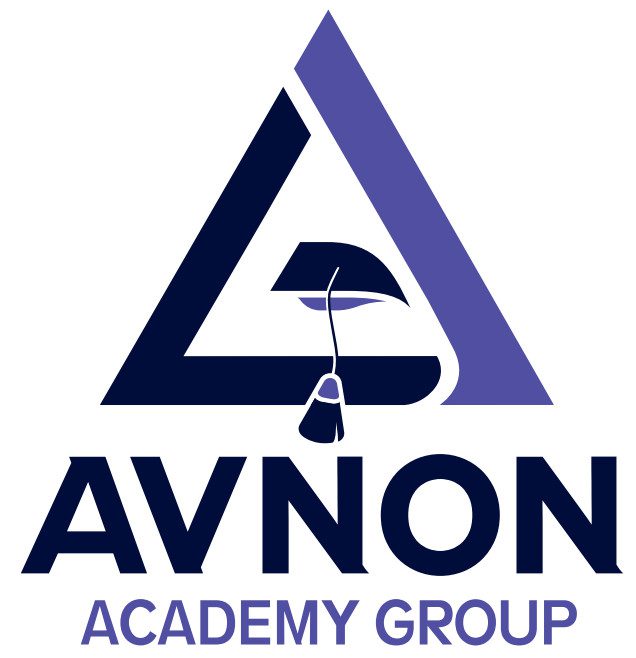 Avnon Academy specializes in advanced training large-scale and long-term projects.
As part of the Avnon Group, we work in close cooperation with governments, institutions, and private partners in more than 70 countries worldwide.
Our areas of expertise are: HLS, Cybersecurity, Food Security, Leadership, and Capacity-Building.
Booth no. #25/26/27/28/31
Mifram Security is today, one of the world's leading providers in the design, manufacture and installation of physical perimeter security solutions. Mifram brings to the table accumulated a wealth of experience in its decades of dedicated service to its clients.
Mifram has performed a wide variety of industrial and military projects in Israel and other parts of the world.
Mifram provides security solutions, including a broad range of  tailored made products according to specific requirements of our clients  that enhance  the security of military, governmental and industry compounds and buildings  throughout the globe.
Heven Drones is an innovative drone-solutions company that focuses on creating and commercializing multipurpose next-generation drone systems. Using its proprietary technologies, the company creates fully customizable drones with superior stability, lifting capacities and flight endurance. Founded in 2019 in Israel, Heven Drones is rapidly expanding into the global drone market.

Maris Tech
A leading provider of intelligent video transmission technology, with extensive electrical engineering and imaging experience.
Our products are designed to meet the growing demands of commercial and tactical applications, delivering high-performance, compact, low power and low latency solutions to companies worldwide, including leading electro-optical payload, RF datalink and unmanned platform manufacturers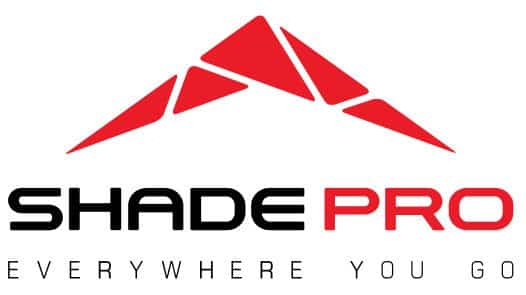 Shade pro ltd is a professional leading company in the field of rapid deployment shelters . Our shelters are used for civil use , rescue ,emergency and military . We bring over 12 years of experience and a large range of products and possibility's . our commitment is to understand the customer needs 
To perfection to assure we can provide the best and optimal solution . Shade pro bring diversity , experience and creativity. Our mission is making our customers satisfied and knowing that that get the best !

Twittex is an accredited approved vendor based in Hong Kong and  Guangzhou CHINA.
We supply uniforms and defense accessories  to several governments in the world.
Our focus to offer a unique & personal approach to product development, merchandising, and to formulate competitive pricing has successfully gained recognition with our customers giving confidence & satisfaction.

Watchfor.tv
is a video streamlining platform for the HLS, security and defense world. Our highly curated, cutting-edge visual materials are expert-level, and created specifically for viewers with a particular and professional interest in HLS, Security, and safety-related content. We offer all around, all platform access to top-level analysis, from the field, the studio, and behind the desk. Watchfor's unique angle gives insider insights to all levels for all HLS, security, defense and related fields.  Join us today free and start watching!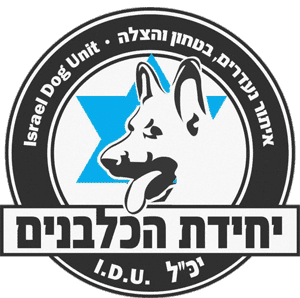 Israel Dog Unit – I.D.U. 
The I.D.U. save lives in Israel with defense dogs & search and rescue dogs.
The I.D.U. developed proprietary software and a mobile application to manage and record troop movement of hundreds of people in the field, all synchronized together on a map with other essential data related to the search.

With the goal of saving lives and reducing casualties in earthquakes, EQI, an Israeli innovative company has developed a solution that includes Earthquake Early Warning systems based on elite technology & practical method for unified lifesaving drill. The solution is quickly and efficiently implemented at any site, anywhere, without need for infrastructures.

Mobilized Defense Solutions –
– Riot Control Vehicles (RCV)  – Explosive Ordnance Disposal (EOD) Vehicles  – Shelters  – Trailers  – Heavy Duty Tank Transporters   – Up-fitted Mission Vehicles
Armored Vehicles –
"David"– Toyota based, seating for up to 8 passengers, widely used by the Israel Defense Force.
"Tiger"– 9-12 ton platforms, seats up to 14 passengers.
Up-armored vehicles based of customer mission profile.
Aircraft Armor – ballistic protection for helicopters and cargo aircraft.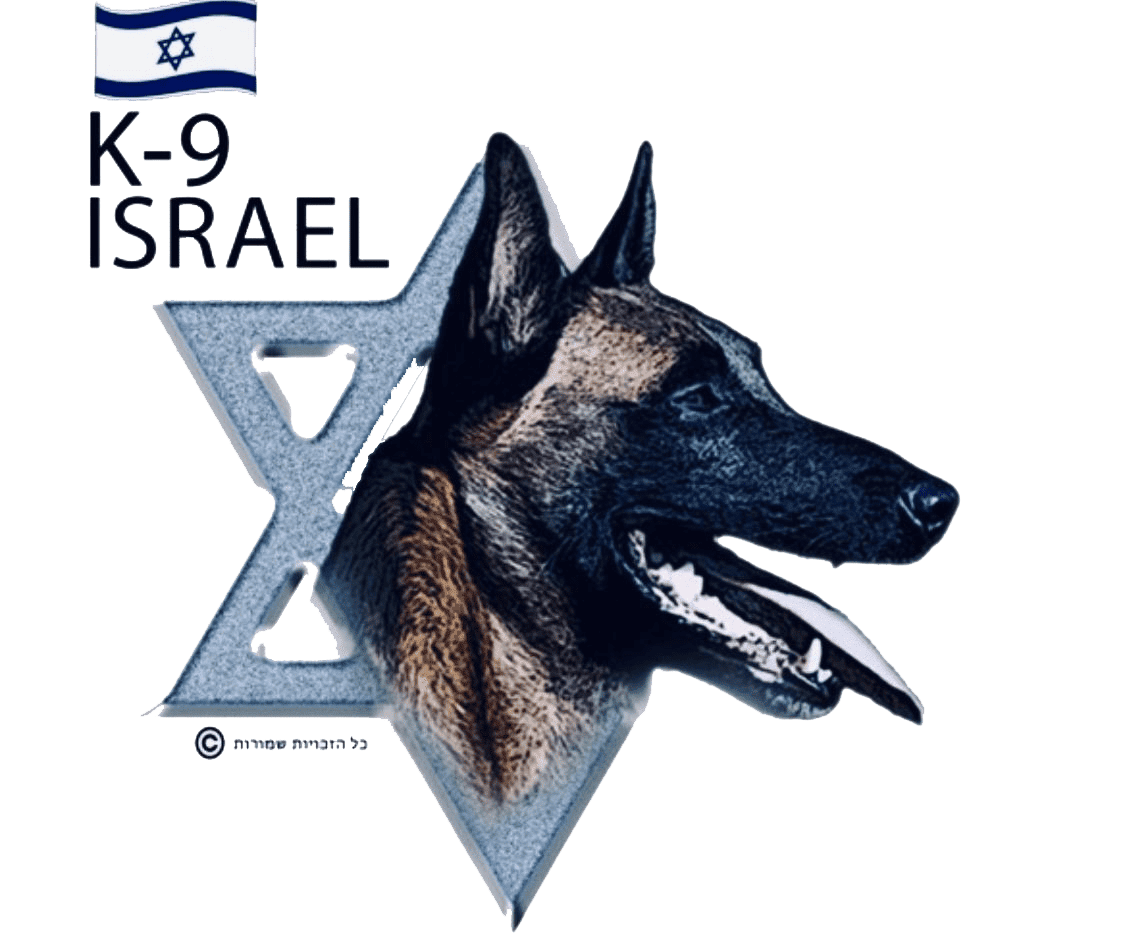 Over a period of 30 years E.A.S has trained dozens of dogs for entities in the public such as the IDF, Anti-Terrorist Units , Boarder Control Units , the National Police and the Israeli Prison System.
Experienced handler from the Special Forces Canine Unit and furthermore experience in the private sector for use of dogs in the film industry.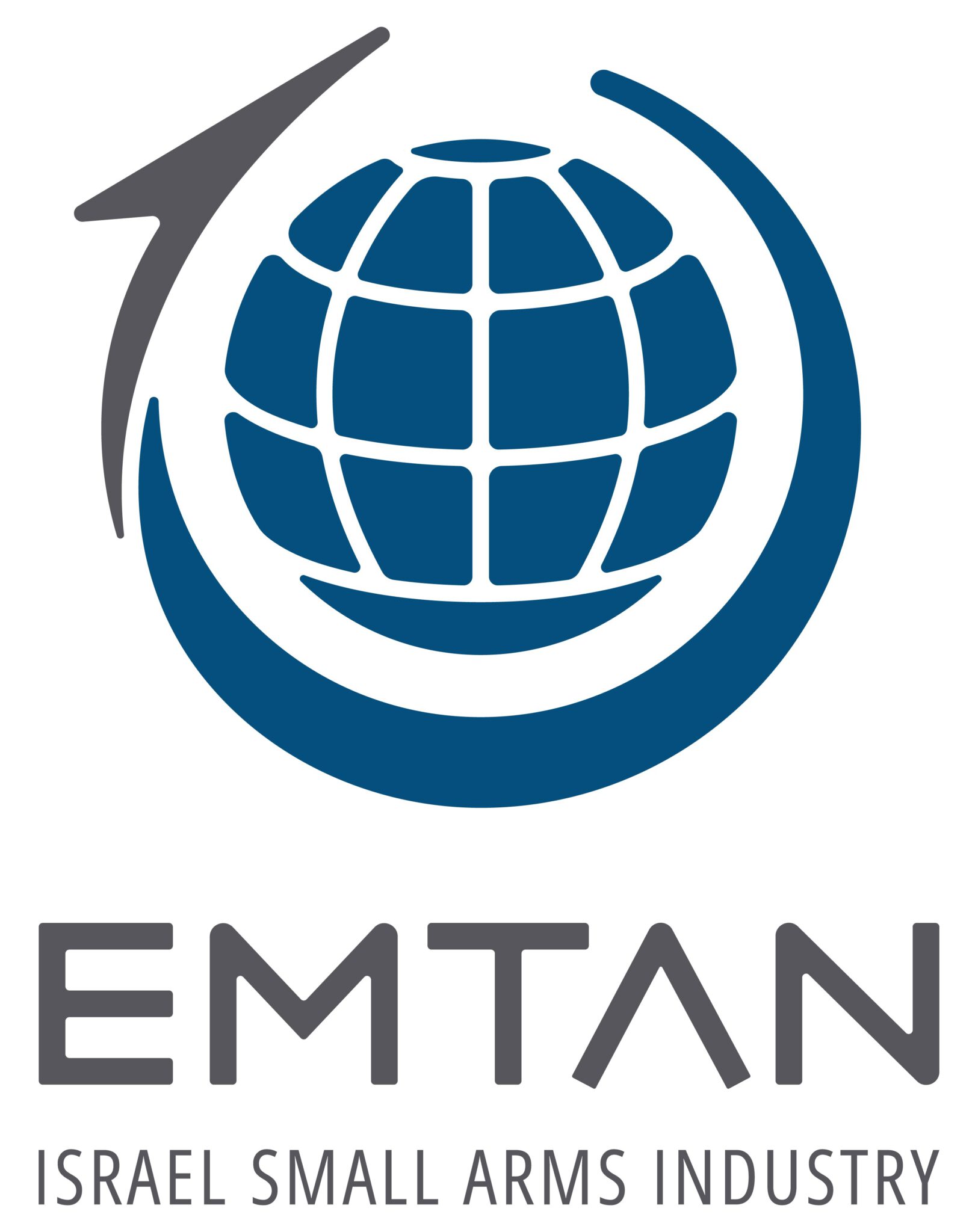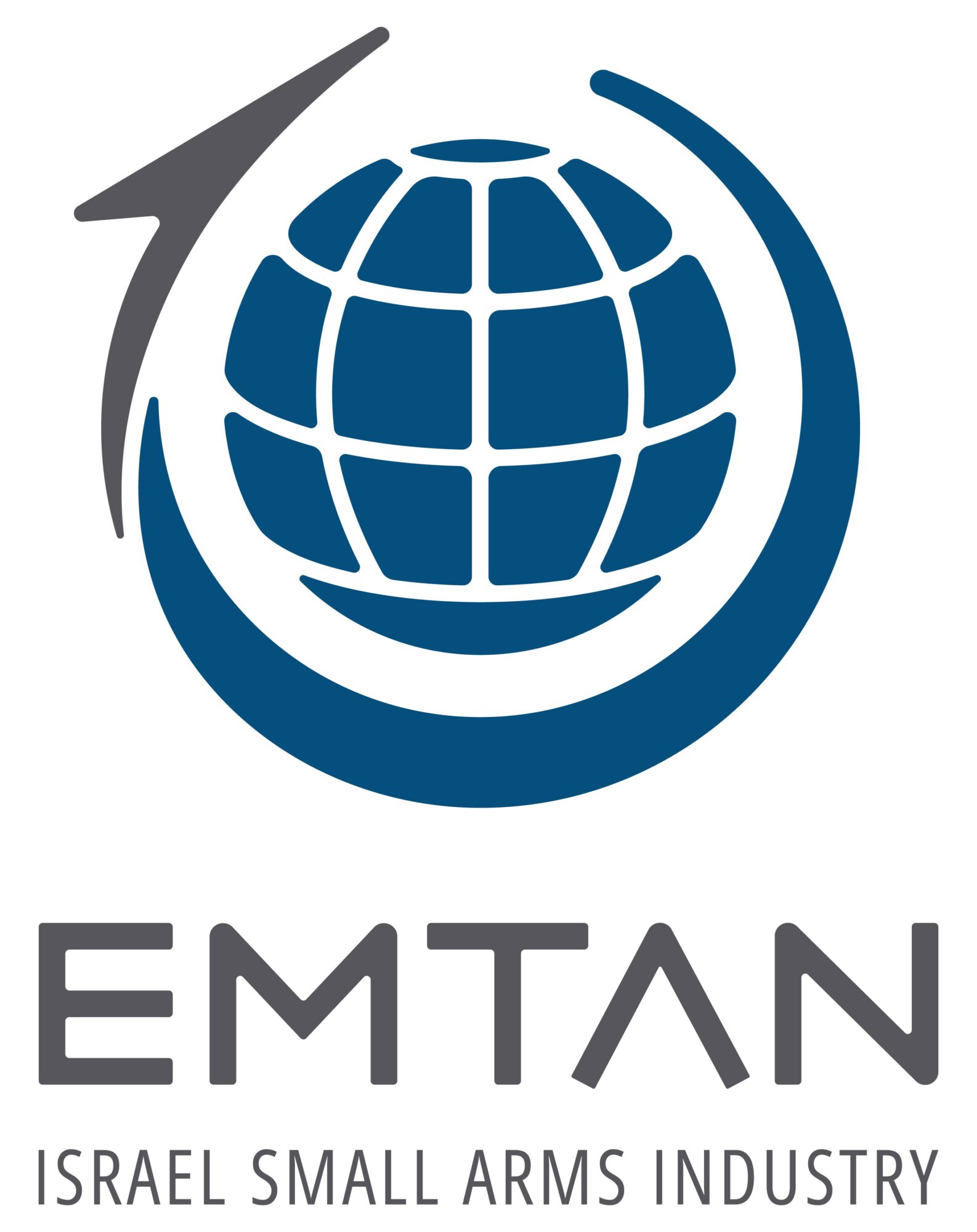 EMTAN, is an Israeli Manufacturer of small arms, guns and weapons with over 40 years of experience and knowledge.
EMTAN employs over 120 skilled personals in a sophisticated computerize facilities that insures optimized manufacturing and quality assurance all this in order to deliver the end-user a reliable robust weapon within budget.

Salvador Technologies provides the only full & fastest recovery from cyber-attacks and/or IT failures.
Our innovative solution ensures the continuous operation of critical workstations and servers.
Back to work in 30 seconds in a fully automated process while requiring minimal IT knowledge.
The solution is based on the strongest offline (air-gapped) data protection algorithms and data corruption detection and has a registered patent in the US.

Colugo is an innovative and ground breaking company, that designs and manufactures aerial systems, with unique and exceptional capabilities Based on a unique patent which gives the capability of VTOL at windy and turbulent conditions, while maintaining the flight capabilities of a fixed wing. The Colugo was selected by the IDF , Israeli Police , Special Operation units and Magen David Adom, and it is fully operational while accumulating thousands of flight hours in the defense sector. The Colugo is designed for long distance flight, high endurance, and hovering in windy conditions.